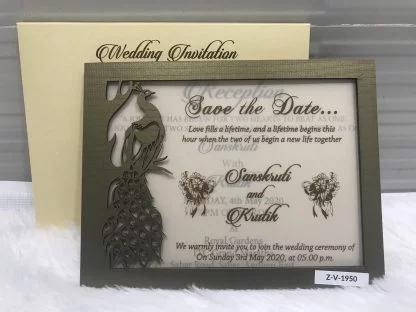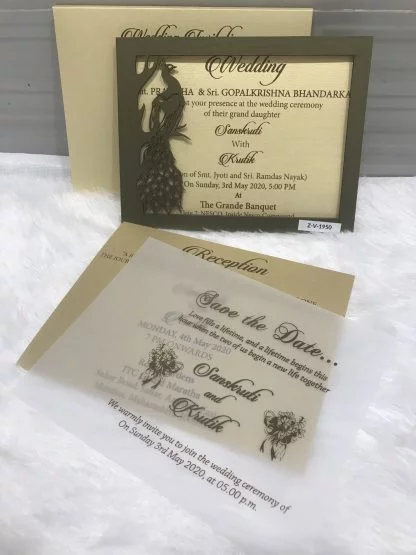 Wedding cards with laser cutting frames style.
₹35
This card is made of MDF (Artificial wood) material and comes with khaki paper stand on the back. It has a laser cut work of peacock sitting on a  tree done on it. This card has a cream metallic card cover and has a butter paper and two metallic inners. This is a reusable card which can be used as a photoframe . It an unique concept of wedding cards which look different from other wedding cards available in the market.
Kindly Note: The back base of khaki paper stand will be provided separately along with cards.
Chat
Call
E-Mail
Share