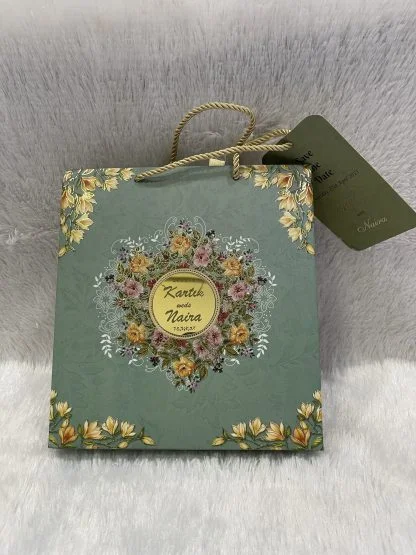 Premium wedding invitation cards for Dry fruit and Chocolate.
₹130
This card is made of metallic paper with some embossed work and machine cut design. This card doesn't have a cover the card itself is a bag style cover. The card has a acrylic paste up on top and once u open the card it has a outer tray of same paper and golden tray to place chocolate, Dry fruits, Gifts etc. It comes with two inserts . It has a small tag to write the names of the guest and other details
Note : All the material associated with the cards will be provided loose and have to be assembled at an additional cost by the customer.
Chat
Call
E-Mail
Share